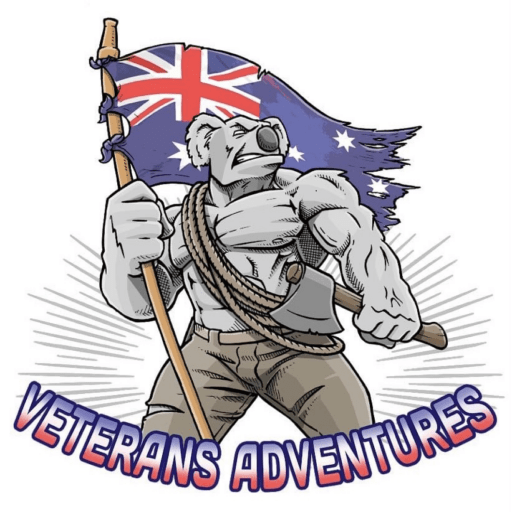 Bublacowie Vietnam Veterans' Village
Bublacowie Military Museum and Memorial Gardens is owned and operated by ex Vet Chris Soar BM. Chris has an excellent military and civilian museum which he has built up over many years. In the Memorial Garden, WW1 military members are laid to rest and plaques are displayed of those who have given the ultimate sacrifice in various conflicts. The museum is so packed full of treasures, it will take a few hours to take all in. Entry is $8 for adults and $5 for children under 12. There is limited space for military members, serving or not, to park your caravan at the back of the property. Power, water, showers and toilets are available. Maximum stay is 3 days or as arranged with Chris. Cost per night is $18 per site. Whilst you stay, if you can lend a hand in maintaining the establishment, it would be gratefully appreciated Bookings are essential and can be made by contacting Chris on Phone Number: (08) 8853 4379
Mobile – 0419 853 294
E-mail: bublacowie@intermode.on.net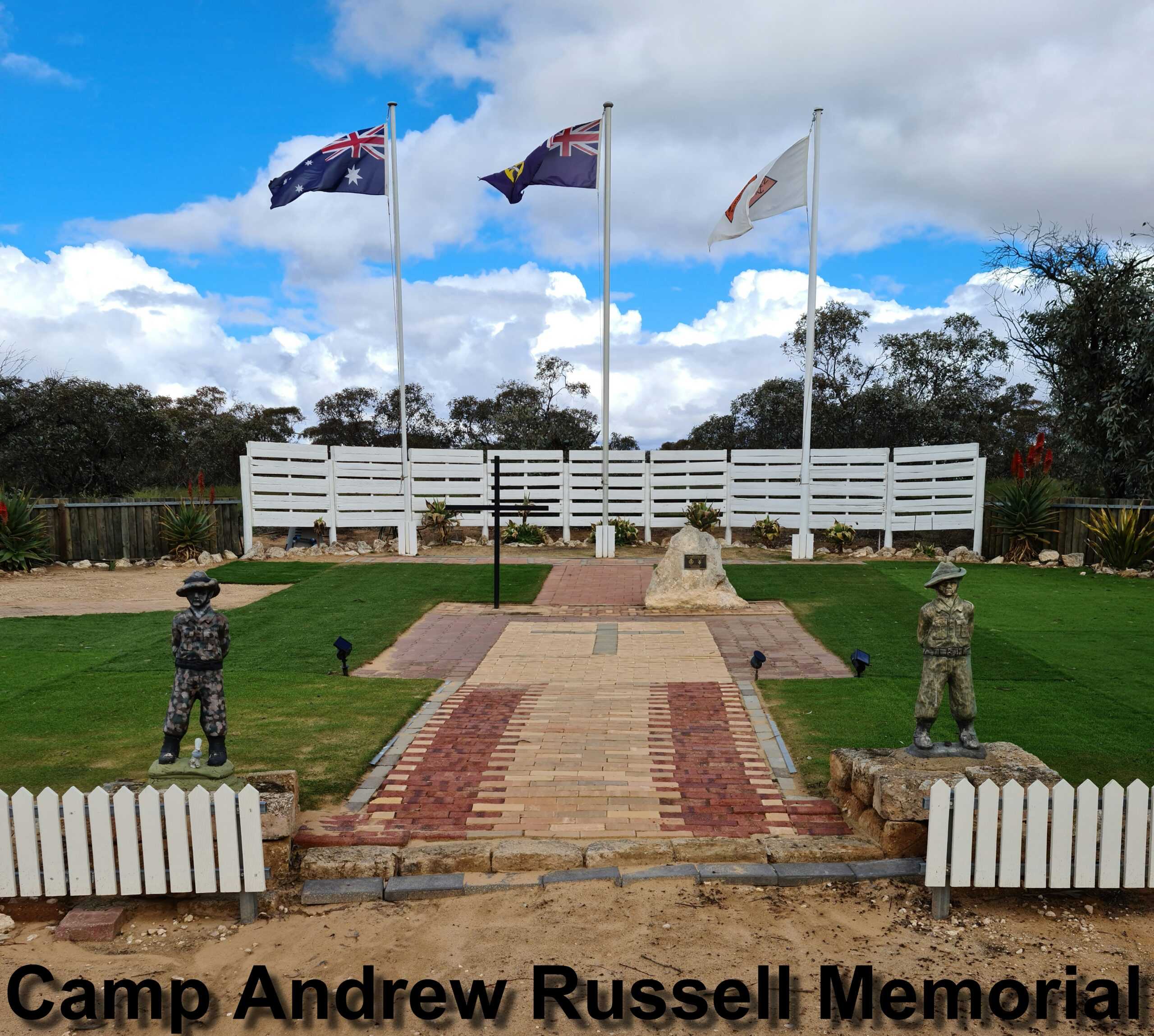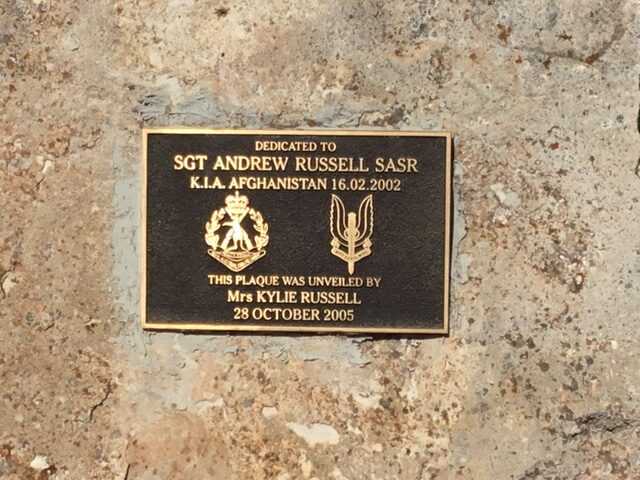 Camp Andrew Russell
This Camp was built by Ex service personnel for ex service personnel in hounor of
SGT Andrew Russell. The first Aussie who made the Supreme Sacrifice in Afghanistan.
This camp is for all that has served, their families And friends .
What you need to do
(this is a requirement )
Contact the office manager at VVFSA 08 82962411 or email on vvfsa@tpg.com.au
Alternatively contact Bob Haslet on 0429166186.
They will advise you of the rules, regulations and what is required while you are at Camp Andrew Russel.
What's at camp Russel
You will need to be self sufficient to a point
Camp kitchen, showers and toilets are on site.
There is a $5.00 dollar per person per day nominal donation
Victoria
COCKATOO RISE RETREAT
Greg Carter ex Vietnam veteran 6 RAR, welcomes ex and serving defence personnel and their partners to his Retreat situated between Port Fairy & Hamilton in Victoria's Western District.
With great views, a relaxed atmosphere, close proximity to the Grampian ranges and Mt Eccles, beaches, great fishing and wonderful touring, Cockatoo Rise is a great place to spend some time.
The retreat's 156 year old hotel, the 3rd oldest in Victoria, provides a unique atmosphere, to enjoy a beer in the retreats private bar (not open to the public) and a camp fire outside.
Due to the unique nature of Cockatoo Rise, bookings are essential. We regret that we are unable to cater for children and pets.